Chapel
Robert Toombs Christian Academy provides an atmosphere in which God is glorified by encouraging and equipping students to develop a personal relationship with Christ and to display and witness Christ-like character in their everyday lives."
Communal Worship is an integral part of a healthy walk with Christ. Our goal is to help each student grow in their walk with Christ as they study, understand and obey God's word and develop a Christian world and life view. RTCA students attend weekly chapel services in order to worship through music, prayer, and the study of scripture. Opportunities exist to challenge them in their faith and to help them grow in their wisdom and understanding of who God is and what His plan is for them. Each division caters these services to the specific needs of their students, but all share the same goal – to glorify, honor and praise the name of Christ.
At no time has RTCA required or expected every student to accept and proclaim the tenets of the Christian Faith. RTCA believes that a youth's preparation for college and his/her understanding of the history of our country is incomplete without having learned something of "faith" as it is taught and lived at RTCA.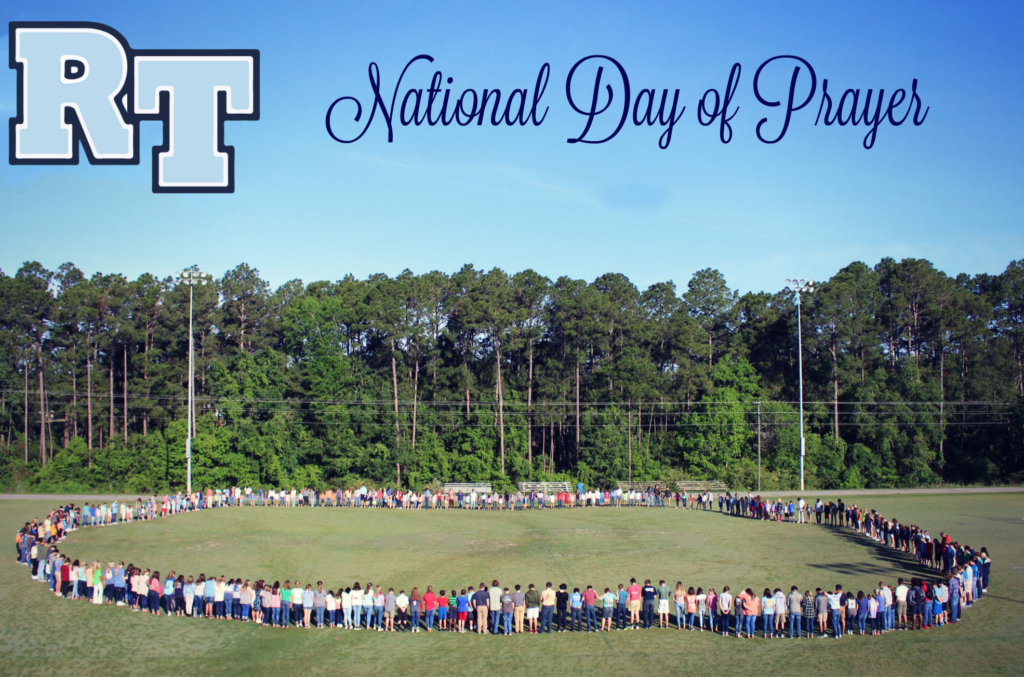 Clubs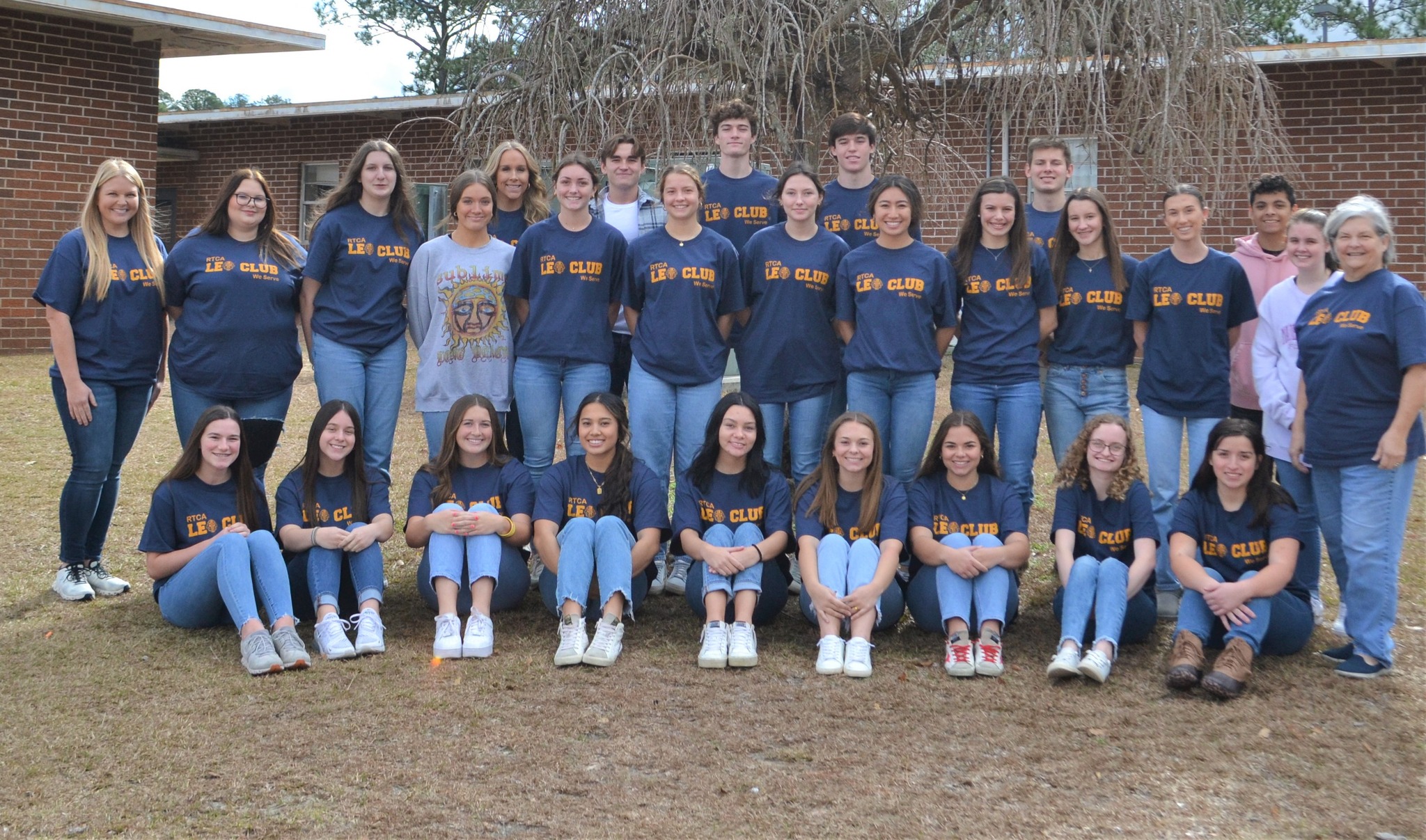 Beta Club
Beta is an academic honors program with a strong emphasis on community service. It was founded in 1934 by Dr. John W. Harris, a Wofford College professor. Its motto is "Let Us Lead By Serving Others." Traditionally, students are awarded membership based on their grades (GPA), test scores, and character traits. The Senior Division of Beta is for students in grades 9 through 12. The Junior Division of The National Beta Club is for students in 6th through 8th grade. All students must maintain an overall overage of 90 or better with no grade lower than an 85 for the previous semester to be considered eligible.
Fellowship of Christian Athletes
The Fellowship of Christian Athletes is touching millions of lives… one heart at a time. Since 1954, the Fellowship of Christian Athletes has been challenging coaches and athletes on the professional, college, high school, junior high to use the powerful medium of athletics to impact the world for Jesus Christ. FCA focuses on serving local communities by equipping, empowering, and encouraging people to make a difference for Christ. At RTCA, all students in grades 6th-12th, regardless of athletic involvement, are invited to attend FCA meetings and events.
Leo Club
Leo clubs encourage youths to develop leadership qualities by participating in social service activities. They are dependent on a Lions club to sponsor and initiate a Leo club. Leo club members are addressed as "Leos." They conduct various projects in the fields of health care, elders, children, disabled people, literacy and education, and self-development. Leos can raise funds by conducting fund-raising projects. They can conduct projects with another Leo club, sponsoring Lions club, or with an outside organization. Leo clubs are sponsored by Lions clubs and comprise an official program of Lions Clubs International.
NHS
The National Honor Society (NHS) is a nationwide organization for high school students. NHS elevates a school's commitment to the values of scholarship, service, leadership, and character. These four pillars have been associated with membership in the organization since its inception in 1921. HS chapters and students are in schools that care not only about student achievement, but also community engagement. NHS students and their peers volunteer in their communities at the highest rates and make connecting with and serving within the community a priority. NHS members are not only active in the community but also assist with activities at the school. Requirements to become an NHS member can be found in the student handbook.
SGA
Student Government Association (SGA) is an organization that enables students to develop leadership skills and to have a voice in regard to decisions that impact their school. SGA is recognized by schools and colleges across the country as an organization that promotes leadership, service, student voice, and engagement. Elected members of the Student Government Association do more than just represent the student body to faculty and administration. SGA is responsible for shaping much of the student experience at RTCA. This highly active and visible organization serves the entire student body and works closely with other student clubs in support of school spirit activities, improve student participation, and morale. Student government elections take place annually and include an application process, a campaign, and the vote of the student body. Student Government officers plan activities and events for the entire school and promote class unity. Class Representatives will be elected once school is in session.
Y-Club
There are more than 100 Hi-Y, Tri-Hi-Y, Coed "Y" Clubs in 84 Georgia counties. The "Y" Club program provides thousands of middle and high school students with a school-based structured environment to develop leadership skills, understand the importance of civic responsibility, and enhance the community through monthly school and community service projects. "Y" Club is open to all middle and high school students. The "Y" Club purpose is "To create, maintain and extend throughout the home, school, and community, high standards of Christian character. Students participate in the Youth in Government program through attending Junior Youth Assembly (grades 6-8), Youth Assembly (grades 9-12), and Georgia United Nations Assembly (grades 7-12). We have had several students serve in official positions during these conferences, including Committee Chairman, Clerk of the House and Senate, House Doorkeeper, Speaker Pro Tem, Lieutenant Governor. One of our fast-growing community activities is our school's Trunk or Treat, which began in 2015.
Fine Arts

Band
The RTCA Crusader Band is open to grades 6-12. Currently, we have the flute, saxophone, trumpets, percussion, and will be adding auxiliaries to the show. RTCA's band started in the 2015-2016 school year with a drumline. The next year, 2016-2017, we added woodwind and brass instruments and are continuing to expand every year. The band plays at football games and puts on two concerts each year, one for Christmas and another in the spring.
Literary Arts
Robert Toombs Christian Academy has competed in the GISA Literary Meet for many years. The competition is held in the spring and involves music, writing, and speaking. Categories include Boys' and Girls' Solo, Girls' Trio, Boys' Quartet, Piano, Humorous Oral Interpretation, Dramatic Oral Interpretation, U.S. Extemporaneous Speaking, International Extemporaneous Speaking, Spelling, Boys' and Girls' Argumentative Essay, and Personal Essay. RTCA has been one of the leading schools at the literary competitions, winning Region and State titles in multiple events.
One Act Play
One Act Play, a division of Literary, is a play that takes place in one act or scene, as opposed to plays that take place over multiple acts. Students participate in auditions for parts in the play. Whether a student is selected for a major or minor role or as a member of the makeup, wardrobe, or stage crew, each person is important to the success of the final product. Before heading off to the Region competition, the cast will perform for the home crowd at an annual Dessert Theatre. Then, cast and crew head to region competition and hopefully on to state competition. Students who participate in one-act gain confidence in public speaking, stage presence, and teamwork, which are all life skills that contribute to the self-worth of an individual.
Visual Arts
The elementary art program serves students in grades Kindergarten through Fifth. Students learn a variety of art techniques and create various projects throughout the year based on academics, holidays, and their literature readings. Students share their art with parents and the community in December at the Elf Shoebox Float Parade and in April at the Altama Museum Art Show. The final project of the year is a class book of stories and illustrations created by each student.